MWC Members Exclusive!
Get 5X FREE Remittance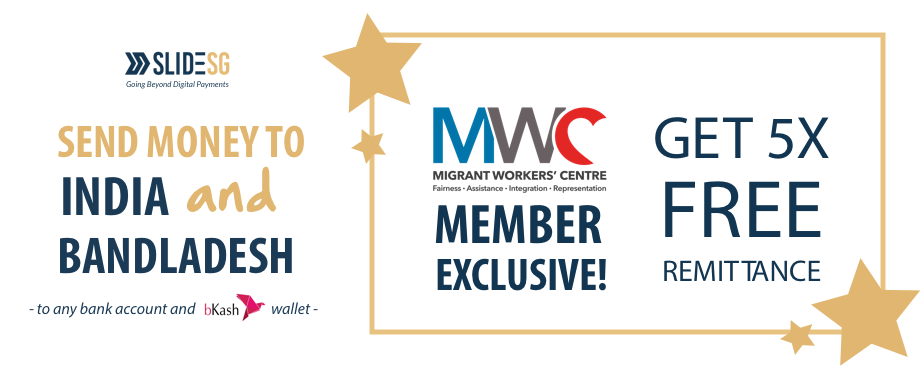 Enjoy 5X FREE Remittance when you sign up as a SLIDE Member!
From 15 July to 31 December 2019, simply sign up for SLIDE Member account and send your first 5 remittances to India or Bangladesh for FREE.
In addition, you can now top up your at any 7-eleven store islandwide and pay for your meals at hawker centres with SLIDE! Isn't that awesome?! Click this link to know more about the 7-eleven top up and this link to know more about using SLIDE to pay at hawker centres.
Not a member yet? Click here to download the app and here to register for remittance.
For any queries, message or call us at +65 9617 7488.
Promotion is subject to terms and conditions. Click here for full terms and conditions.