Remit Online Gratis Dari Rumah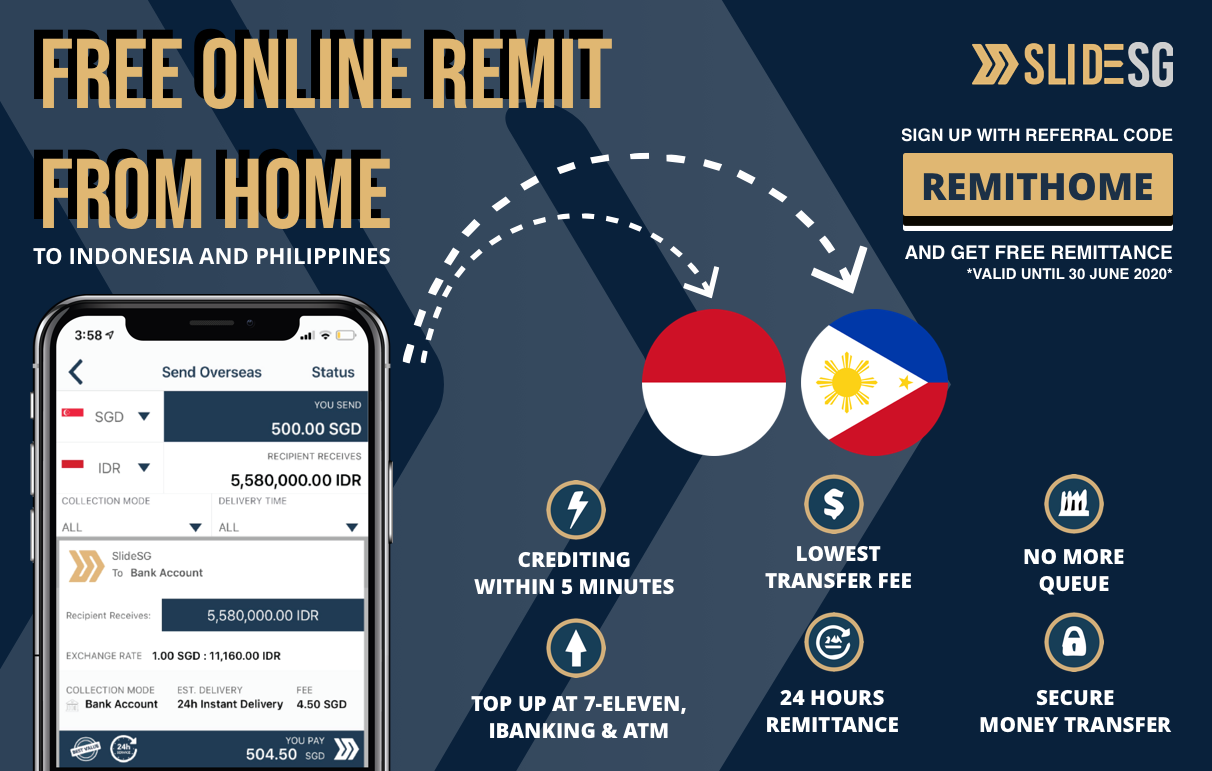 MARI LAKUKAN BAGIAN KITA, KIRIM UANG DARI RUMAH.
Tidak dapat keluar tetapi ingin mengirim uang ke rumah? Tidak perlu khawatir!!
SLIDE dapat membantu.
Lakukan saja hal berikut:
1. Unduh aplikasi 'SLIDE Member' dari Google playstore atau App store. Klik tombol di bawah atau tautan ini untuk mengunduh aplikasi.
2. Daftar akun dengan izin kerja Anda
3. Mudah! verifikasi akun Anda secara online melalui panggilan video dengan salah satu Petugas SlideSG kami
Hubungi Whatsapp +65 96177488 untuk informasi lebih lanjut atau pertanyaan apa pun.
Tinggal di rumah. Tetap aman.
Frequently Asked Questions
Why is my transaction delayed?
Can I amend the transaction details if I enter wrong beneficiary details/information?
Do I need to verify my account before I can use SLIDE to send money overseas?
How do I send money overseas?
What is the maximum transfer limit to Indonesia?
How long would it take for my recipient in Indonesia to receive the money?
How much is the fee to send to Indonesia?
How do I top up my SLIDE WALLET?
How do I check the progress of my remittance?
How can I see the latest exchange rate?
Can I remit on behalf of my friend?