Free Online Remit From Home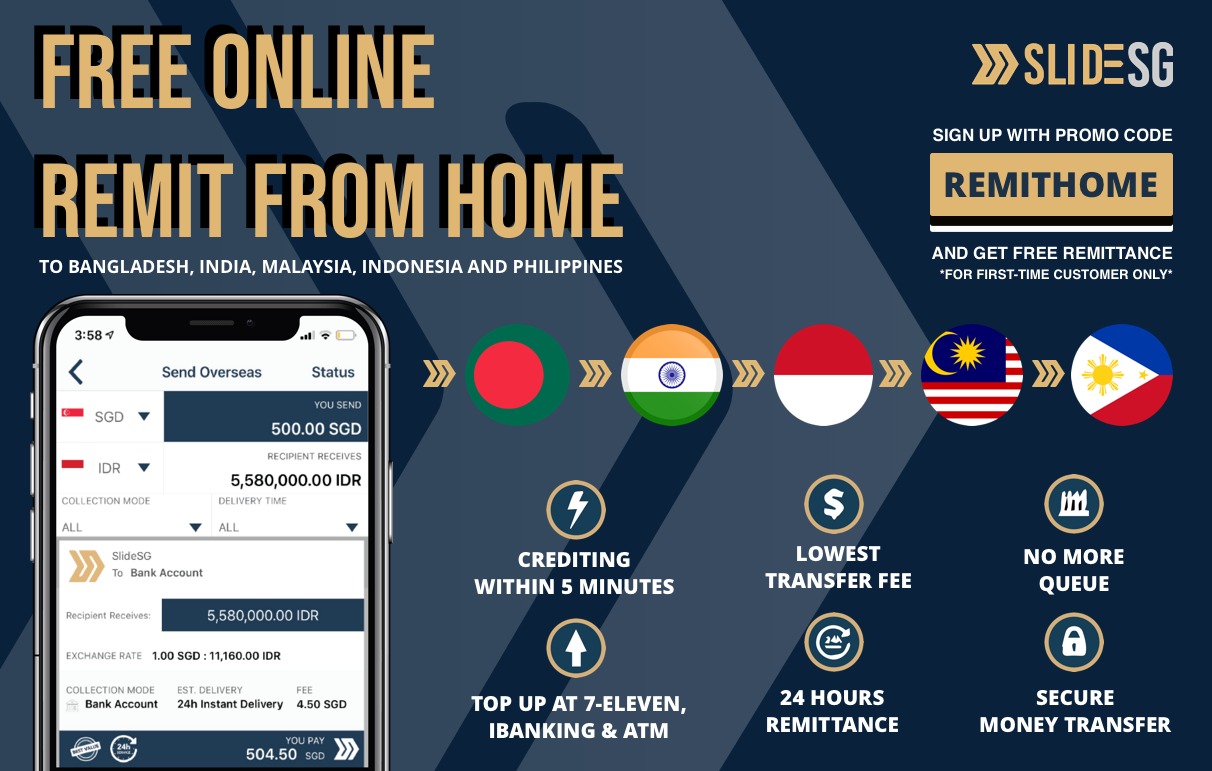 Can't step out but want to send money back home? Not to worry!!
SLIDE can help. Get your first remittance FREE when you sign up with referral code 'REMITHOME'.
If this is your first-time transferring with us, you simply need to do the to get started.
1.Download 'SLIDE Member' app from Google Playstore or App store. Click the button below  or this link to download the app.
2.Register for an account with your Identification Card (Work Permit, S-Pass, E-Pass, NRIC)
3. Verify your account online via a video call with any of our SlideSG Officers. Reach out at Whatsapp +65 96177488 for more information or any queries.
Frequently Asked Questions
Why is my transaction delayed?
Can I amend the transaction details if I enter wrong beneficiary details/information?
Do I need to verify my account before I can use SLIDE to send money overseas?
How do I send money overseas?
How much is the fee to send to Malaysia?
How long would it take for my recipient in Malaysia to receive the money?
What is the maximum transfer limit to Malaysia?
How do I top up my SLIDE WALLET?
How do I check the progress of my remittance?
How can I see the latest exchange rate?
Can I remit on behalf of my friend?