Verify Your Account and Get $10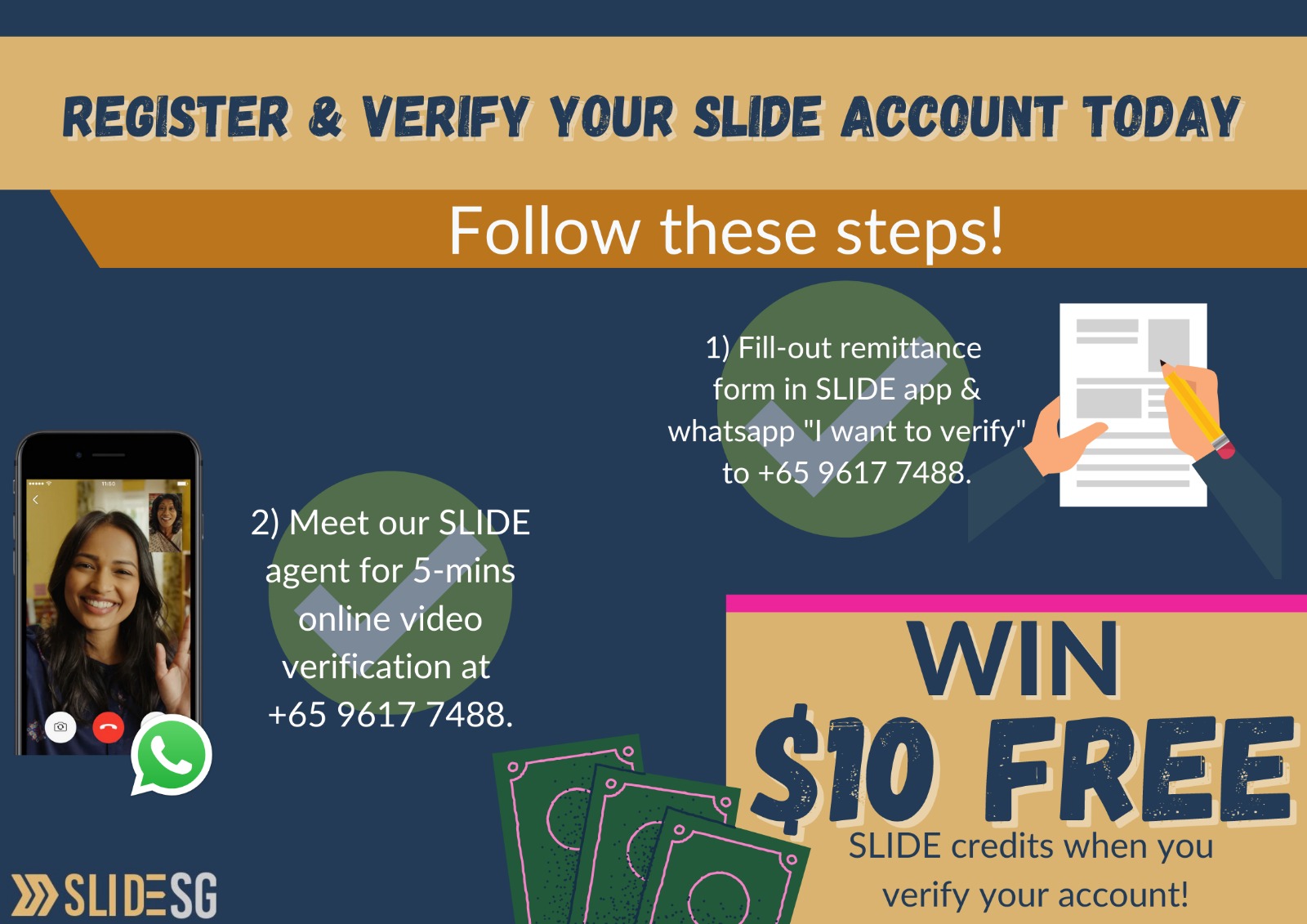 You are one step closer to having the fastest way to send money home!
Verify your account with us from now til 31 December and get $10 SLIDE credits.
How to qualify for this promotion?
1.Make sure you filled up the remittance registration form in the app with your ID card (Work Permit/E-Pass/S-Pass/NRIC) information.
2.Verify your account online via a video call with any of our SlideSG Officers.
Haven't done the video call with us? Click the button below to reach SLIDE Singapore Whatsapp.
WHATSAPP US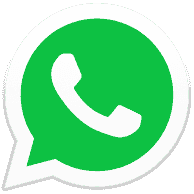 Frequently Asked Questions
Can I remit at SlideSG Stores?
Who can send money overseas?
Can I use my passport to register if I'm not Singaporean?
How do I send money overseas?
How do I check the progress of my remittance?
Will I get a receipt for my successful remittance?
Why do I need to be registered and verified?
What do I need to bring for verification?
How much money can I send overseas?
What if I want to send more than my SLIDE WALLET limit?
Where can my recipient collect the money I've sent?
How can I see the latest exchange rate?
How much is the remittance fee?
Where can I send my money to?
How soon will my loved ones get my remittance in my country?
I changed my mobile phone number, can I still remit?
If my work visa expires, can I still remit?
Can I remit for my company?
Can I remit on behalf of my friend?
How many recipients can I remit to?
---