Be our Top Ambassador and Win S$500!
Stand a chance to win S$500 just by referring your friends to sign up with SLIDE.!
Your friends get a FREE remittance voucher while  you get credits in your SLIDE Wallet, plus a
chance to win S$500 as our Top Ambassador!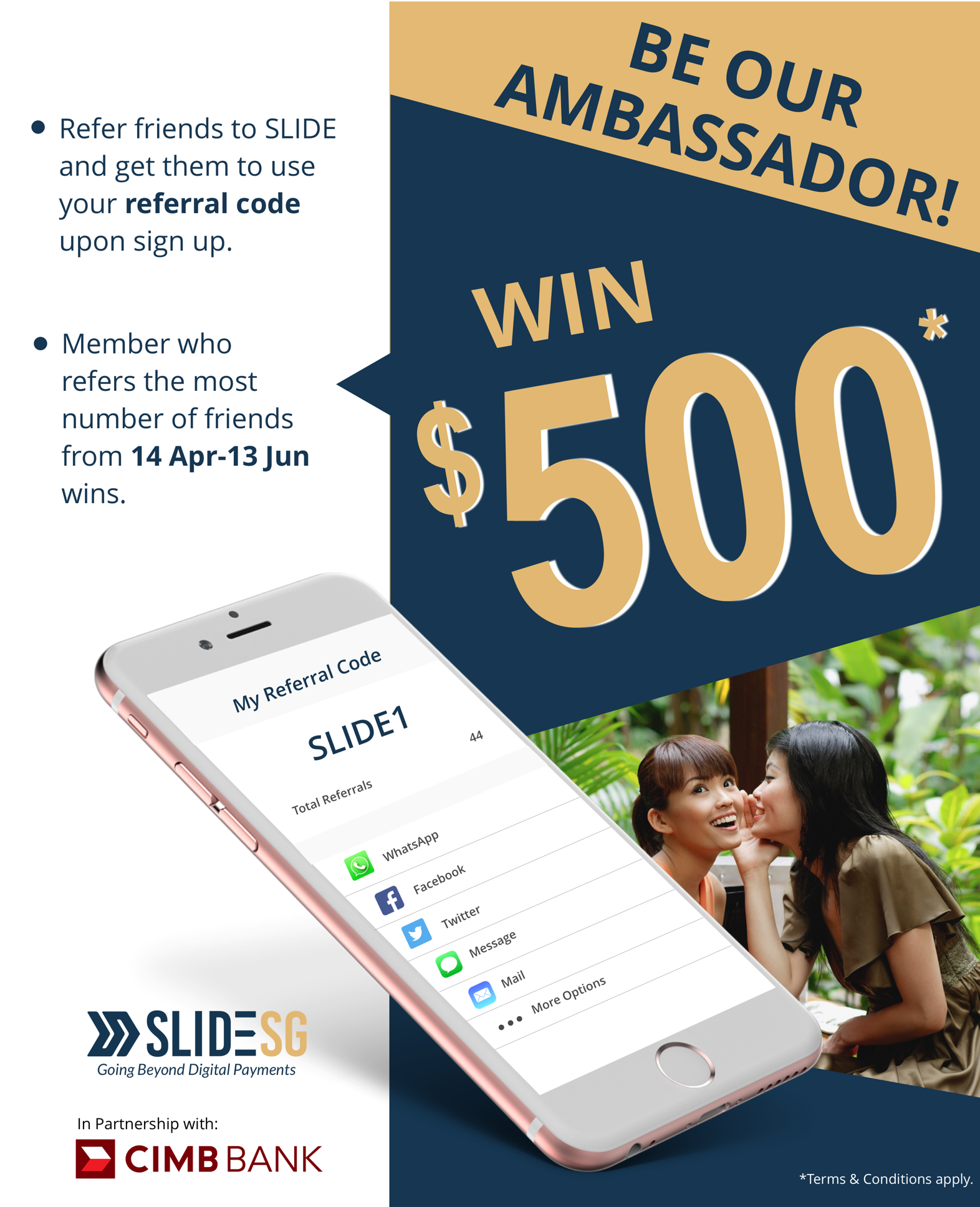 ---
Terms and Conditions:
This Top Ambassador Promotion runs from 14 April -13 June, 2019 @23:59 hours.
To qualify for this promotion:

Member must be registered and sent at least 2 remittance transactions with SLIDE.
Member must refer at least 30 friends.
Member must make sure to get her friends to download 'SLIDE Member' app and use his/her referral code upon sign up so we can track the referrals made.

Winner will be annouced via Facebook Live on 14th June @12:00 PM
Prize of $500 will be given as S$ credits in the member's SLIDE Wallet.
For any enquiries about this Top Ambassador promo, feel free to reach out to us via Whatsapp +65 9617 7488 or Inbox us at our SLIDE Singapore Facebook Page.